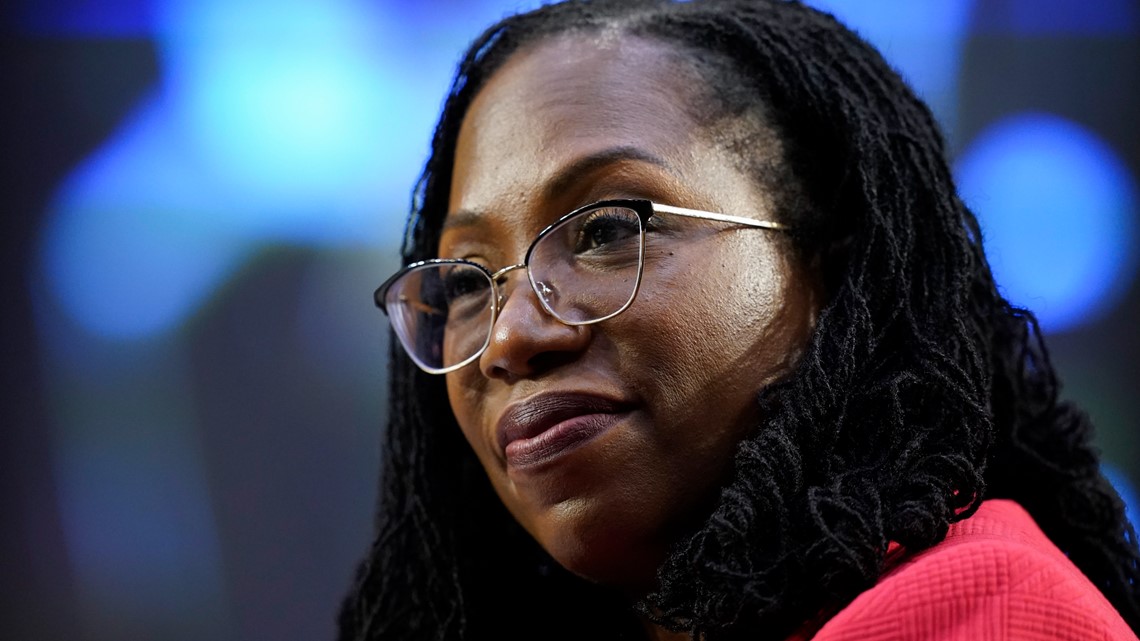 Ketanji Brown Jackson joined President Biden at the White House to watch the historic vote take place.
www.12news.com
Senate confirms Ketanji Brown Jackson to Supreme Court​
Ketanji Brown Jackson has secured her place as the first Black woman on the U.S. Supreme Court.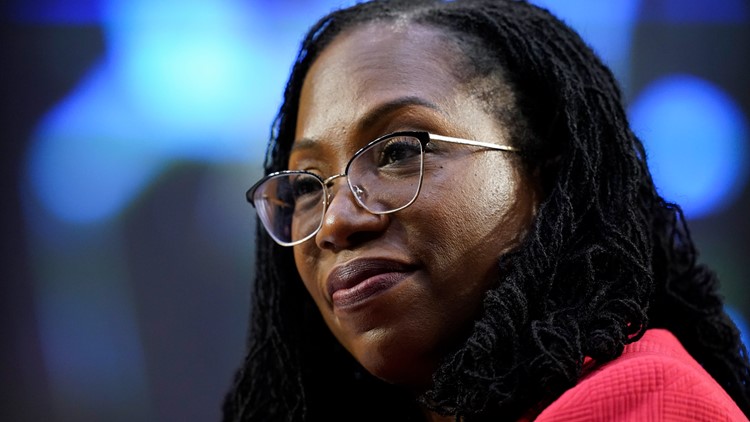 Credit: AP
Supreme Court nominee Ketanji Brown Jackson testifies during her Senate Judiciary Committee confirmation hearing on Capitol Hill in Washington, Tuesday, March 22, 2022. (AP Photo/Alex Brandon)
Author: MARY CLARE JALONICK and MARK SHERMAN Associated Press
Published: 9:29 PM MST April 6, 2022
Updated: 11:19 AM MST April 7, 2022
WASHINGTON — The Senate voted Thursday to confirm
Ketanji Brown Jackson
to the Supreme Court, endorsing the
first Black woman on the high court
and giving
President Joe Biden a bipartisan endorsement
for his historic pick.
While the roll call vote went along rather quickly, the end was delayed for several minutes because Sen. Rand Paul did not show up to vote.
Jackson watched the results of her confirmation vote at the White House with Biden. The vote was 53-47.
A 53-47 vote to cut off debate Thursday morning came hours before Jackson's expected confirmation.
Vice President Kamala Harris was present to preside, though her tie-breaking vote wasn't necessary.
Three Republican senators previously said they would support Jackson
, who would replace
Justice Stephen Breyer
when he retires this summer.
While the vote was far from the overwhelming bipartisan confirmations for Breyer and other justices in decades past, it was still a significant bipartisan accomplishment for Biden in the narrow 50-50 Senate after GOP senators aggressively worked to paint Jackson as too liberal and soft on crime.
"It will be a joyous day," said Senate Majority Leader Chuck Schumer as he announced Thursday's vote late Wednesday evening. "Joyous for the Senate, joyous for the Supreme Court, joyous for America."
Schumer said the final vote is expected to happen around 1:45 p.m. EDT, depending on how many members wish to speak on the matter.
READ MORE AT SITE