Senior News Editor since 2011
https://katv.com/news/local/wanted-...n-with-fatal-shooting-at-pine-bluff-pawn-shop
WANTED: Suspects in connection with fatal shooting at Pine Bluff pawn shop
11/13/18
PINE BLUFF (KATV) —

Authorities are asking the public for help locating and identifying two suspects they believe are responsible for fatally shooting one man and injuring a second at a Pine Bluff pawn shop
Monday night.
Police say the shooting occurred at the Wise Buck Pawn Shop in the 2400 block of S. Camden.
According to a post on the department's Facebook page, officials believe
two armed individuals entered the store where one exchanged gunfire with the business owner, identified as Brandon McHan.
Police say the suspects fled the store, at which time another victim came to help McHan. Minutes later, however, the suspects returned.
The second victim used McHan's firearm to exchange gunfire with both suspects. During this altercation, the victim was shot in the chin, abdomen and hand.

Both victims were taken to a local hospital where McHan died as a result of his injuries. The second victim's condition is unknown.
https://www.deltaplexnews.com/pb-businessman-brandon-mchan-murdered-at-wise-buck-pawn/
PB Businessman Brandon McHan Murdered at Wise Buck Pawn
November 12, 2018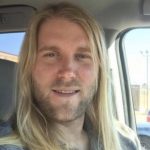 34 year old Brandon McHan was murdered
Monday evening at his place of business in Pine Bluff according to the Jefferson County Coroner's office. McHan and one other victim were shot at Wise Buck Pawn at 2408 S Camden Road at approximately 5:30 Monday evening. 2 Suspects fled the scene and Pine Bluff Police ask if you know of anything to please contact them.