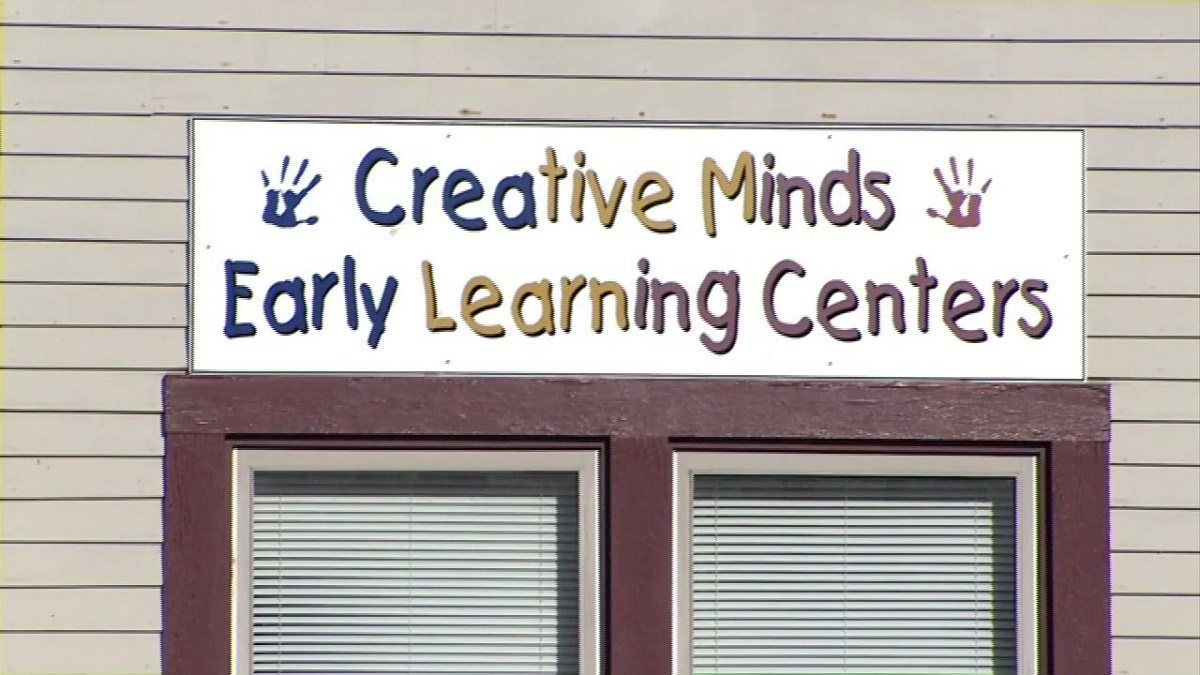 A former New Hampshire state representative who is one of two people charged in a child pornography investigation waived her appearance Friday afternoon in a<a class="excerpt-read-more"...

whdh.com
New Hampshire's first openly transgender lawmaker was arrested after investigators found that she solicited child pornography from a daycare employee she was previously in an intimate relationship with.
www.ibtimes.sg
Ex-New Hampshire Transgender Lawmaker Arrested for Soliciting Sexually Explicit Photos from Female Daycare Employee​
Stacie Laughton (left) and Lindsay Groves. Twitter
Stacie Laughton, New Hampshire's first openly transgender lawmaker, is now facing charges that she, and another woman, 38-year-old Lindsay Groves, traded sexually explicit pictures of young children, allegedly taken in the bathroom of the Creative Minds Daycare in Tyngsboro, where Groves once worked.
Allegations of sexual misconduct came to light in court documents earlier Thursday, alleging Groves, of Hudson, N.H. took nude images of children at the daycare and sent the photos to Laughton, with whom she was previously in an intimate relationship, between May 2022 and June 2023. The allegations involve both boys and girls.
Photos of the Children Taken During 'Bathroom Breaks' Before Being Sent to Laughton
Groves allegedly used regular bathroom breaks for the children (routine diaper/pull-up changes prior to "naptime") to take multiple photos of the prepubescent children in a private bathroom and then sent the photos to Laughton via text message, U.S. Attorney Joshua S. Levy announced on Thursday.
Prosecutors say a review of Grove's cellphone allegedly revealed over 2,500 text messages between Groves and Laughton.
According to court documents, these messages allegedly included discussion about, and transfer of, explicit photographs that Groves had taken of children while employed at Creative Minds – including at least four sexually explicit images of children who appear to be approximately three to five years old.
Groves was arraigned in a New Hampshire state courtroom following her arrest and was ordered not to work in childcare, not to access the Internet, and not to have unsupervised contact with anyone under the age of 18, according to court documents. Groves is being held as she waits for her federal arraignment in Boston on Wednesday. Laughton is being held until her next hearing at a later date.
In Tyngsboro, an attorney for Creative Minds sent us a statement saying, "Creative Minds Early Education is cooperating fully with law enforcement to ensure a complete and extensive investigation into the allegations. We will make every effort to support all of our families during this difficult time."
Laughton's Criminal History
Laughton's criminal history dates back to 2002, with police confirming to The Patch that Laughton was arrest for domestic violence/criminal mischief in 2002, and again in 2003 for sexually assaulting a woman. After past arrests, Laughton blamed the criminal behavior on "mental illness."
Laughton was initially elected to the New Hampshire legislature in 2012, but was unable to serve due to still being on probation for a 2008 felony conviction of credit card fraud.
The former Democrat representative, who faced several charges down the road, was arrested for making a bomb threat against the Southern New Hampshire Medical Center in 2015 and was arrested again in 2021 on charges related to the misuse of the state's 911 texting system.
Despite Laughton's criminal past, the candidate was elected for a second term to represent Nashua, New Hampshire, in the 2022 elections, but was never seated after being jailed again for multiple stalking-related charges.