Administrator
Staff member
Posted by
Senior News Editor since 2011​
RACINE, Wis. (CBS 58) -- A man is now charged for the murder of a beloved bartender in Racine.Police say 39-year-old Montreal Greer shot and killed Rebecca Rannow in her home on Aug. 13.He faces charg
www.cbs58.com
Racine man charged in murder of Rebecca Rannow​
Sep 17, 2021 9:39 PM CDT
RACINE, Wis. (CBS 58) -- A man is now charged for the
murder of a beloved bartender in Racine
.
Police say
39-year-old Montreal Greer shot and killed Rebecca Rannow in her home on Aug. 13.
He faces charges of first degree intentional homicide, possession of a firearm by a felon and two counts misdemeanor bail jumping.
According to a criminal complaint, police linked Greer to the homicide using evidence recovered at the scene and surveillance video.
They also say
he stole the victim's PlayStation and resold it
.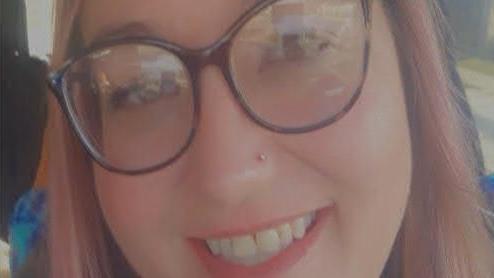 A 40-year-old Racine man has been arrested and is expected to be charged with first-degree intentional homicide in the killing of Rebecca Rannow.
journaltimes.com
Greer was arrested on Sept. 3 for charges unrelated to Rannow's death.

According to a criminal complaint filed that day: Before 3 a.m., police were sent to the 2000 block of Carter Avenue for a report of a man with a gun. Greer was allegedly found in a car with a half-full bottle of Hennessy and a 9mm Taurus G2 handgun. He then admitted to having purchased the gun "approximately two days ago" despite being a felon, according to police. A bag containing 6.5 grams of marijuana and a pocket knife were found "on Greer's person," the complaint stated.
In that case, he faces felony possession of a firearm as a felon, felony possession of marijuana as a repeat offense and misdemeanor carrying of a concealed knife. He's also facing open misdemeanor charges in Kenosha County, filed in April, for disorderly conduct, obstructing an officer and resisting an officer.
Greer has been incarcerated a number of times in the past 22 years, including almost three years behind bars from May 1999-April 2002; Dec. 14, 2004-Jan. 31, 2005; Sept. 17, 2009-Oct. 14, 2009; June 4, 2013-April 22, 2014; and Jan. 30, 2015-Feb. 2, 2016.
Click to expand...