Administrator
Staff member
Posted by Area-52 - New registered member First Post!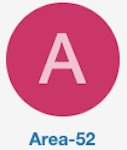 NEW YORK: BLM activists confront the Carmines restaurant continuing to accuse them of being racist after an altercation over vaxx papers took place a few days ago Video at link below.
Black Lives Matter activists in New York are calling out the city's leadership over what they believe are racist COVID-19 vaccination requirements
www.blackenterprise.com

NOTE: BLM that become ant-vaxxers would more than likely blame white people of being racist and would be blamed for the vaccines.