[WATCH] Representative Marjorie Taylor Greene Drops HUGE News: 'The US Department of Treasury Is Hiding Human Sex Trafficking Documents on Hunter Biden, With Names, Addresses, Phone Numbers of People Involved in Prostitution Rings'​
Link:
https://conservativeroof.com/watch-...with-names-addresses-phone-numbers-of-people/
[see vid at site link, above]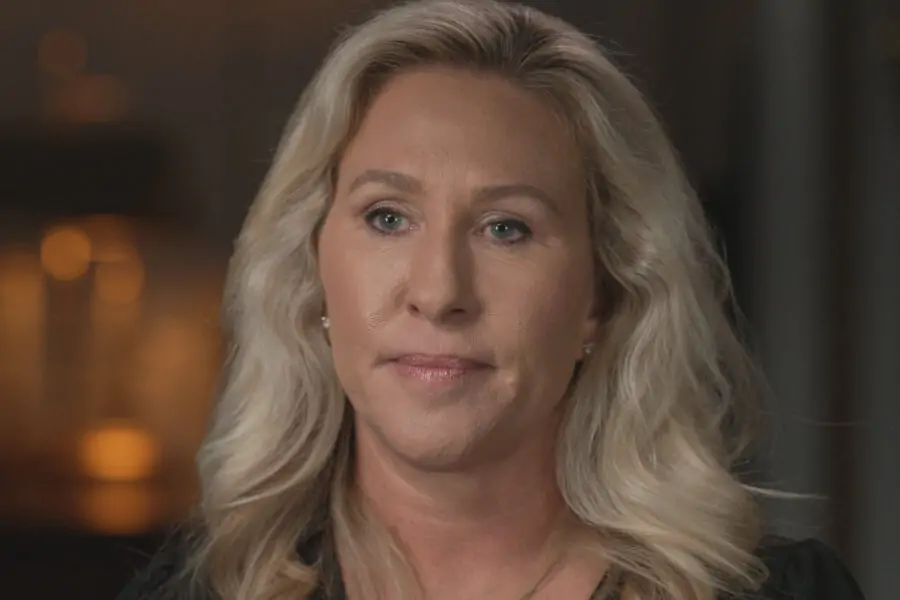 On Wednesday morning, Rep. Marjorie Taylor Greene teamed up with Steve Bannon on the "War Room," to discuss the ongoing deep state corruption.
Greene informed Steve Bannon that the Treasury has in its possession documents revealing payments made by Hunter Biden's company to accounts associated with known prostitution rings.
Transcript as follows:
Steve Bannon:
Nancy Mace said in these reports, as you've gone through them, the thickest file is in what you guys call human trafficking… People's heads blow up when they see that. And I'm going to make sure as you and Congressman Mace have gone through and looked at these things, that the bank sent to treasury, the thickest file you go through is related to human trafficking. What does that mean?
Rep. Marjorie Taylor Greene:
Let me be clear. It's not us labeling this 'human sex trafficking.' Those are the words used in the reports.
Steve Bannon:
Hang on for a second. They have a summary report and it says "human sex trafficking" in the report.
Rep. Marjorie Taylor Greene:
It also says prostitution rings… These are related to Hunter Biden and his law firm. His law firm with transactions paying people who were Wells Fargo customers who were involved in a "known prostitution ring" in what appears to be "alleged human sex trafficking." I am quoting the report when I say that, and these reports have been in there for a very long time. This is the information that went public from the Hunter Biden laptop but is backed up with actual SARS reports in the Treasury from banks that state it as a fact, and then we have the bank statements to back it up.
Steve Bannon:
…Did that go to the FBI? Did that go to the Justice Department? Did other entities? Because when reports done, it says human sex trafficking. Aren't alarms supposed to go off inside? We pay $5 trillion for this. Aren't alarms supposed to go off?
Rep. Marjorie Taylor Greene:
These reports have names, addresses, phone numbers, passports, passport numbers, birthdates of the people involved, in the transactions of the people involved in the known prostitution ring… These women, many of them are United States citizens, but there's quite a few of them that are not. They are Russian and Ukrainian. Russian and Ukrainian.
Now we already know that Eric Swalwell had a sexual relationship with a Chinese spy that created serious national security complications. What we need to understand is did Hunter Biden, by being so involved in drug use and not in control of himself and having repeated, repeated, repeatedly paying for prostitutes from Russia and Ukraine.
What kind of danger did he put America in? What were these women exposed to? What information were they able to learn? What information were they able to gain? What do they know and what do Russia and Ukraine know based on Hunter Biden paying for sex, being involved in human sex trafficking with women from Russia and Ukraine? Were they spies?
WATCH: [see site link, above, top]
MTG: Treasury Has Reports that Show Hunter Biden's Firm Paying Accounts Known to Be Sex Trafficking