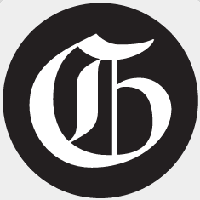 Five middle school students were arrested Wednesday after allegedly beating up three white students in what police deemed a racially charged crime in Coconut Creek, Florida.
gazette.com
Florida middle schoolers accused of racially motivated attack against white students​
Misty Severi, Washington Examiner
6 hrs ago
Five middle school
students
were arrested Wednesday after allegedly
beating up
three white students
in what police deemed a
racially charged crime
in Coconut Creek,
Florida.
The five students from Lyons
Middle School
, three of whom were black and two white, according to the arrest report, are being charged with battery and evidence of prejudice while committing battery. The charged students allegedly "whipped, kicked, and hit" the three other students, a parent of one of the children told
Local 10 News
. The alleged perpetrators were 12-15 years old.
"We are disappointed to take law enforcement action in response to a racially-motivated crime by school-aged children within the City of Coconut Creek," Coconut Creek Police Chief Butch Arenal said in a statement. "This is an extremely rare occurrence in our community. But these are children, and as such, poor judgment can occur."
The alleged incident only lasted a few seconds — and just steps away from the police, the Local 10 News report said. The attackers allegedly shouted to the victims that they were "white" and said it was "opposite day." They also reportedly used the phrase "brown power." According to one of the victims, the bullies used a black cord to whip the children.
The victims were physically uninjured, though their parents said they are worried about their mental health. One parent told the station that the incident was part of a larger bullying problem at the school that is continuing to get worse.
Arenal said police are working with school officials to ensure the victims receive "appropriate services" and vowed to take actions to ensure the safety of all students. School officials said they were taking the incident seriously and agreed to work with law enforcement.
Original Location:
Florida middle schoolers accused of racially motivated attack against white students
Last edited: